My Gallery Pages
This is a gallery of some of my most recent projects & of course....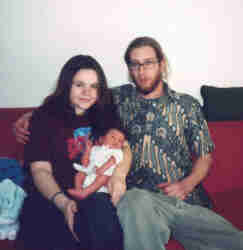 pictures of our beautiful Little Granddaughter, Lily Grace Tufts. Born January 31st, 2000.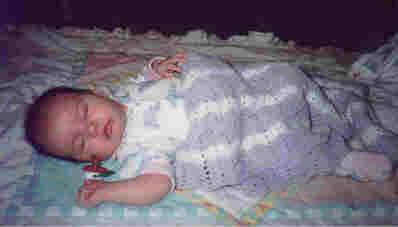 Lily at 3 months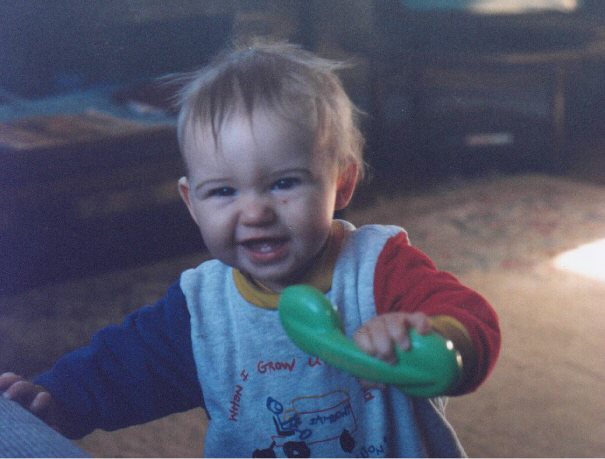 Lily at 10 months. She is a busy little girl! Keeps us on our toes!
3 Generations,

Mother, Daughter & Grand-daughter

Lily's 1st Birthday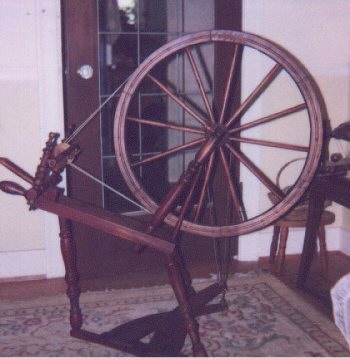 I have had another new addition!
This is Sarah... My antique Blackburn Wheel built in 1860 in Ontario, Canada
Dyeing
I like to experiment with different dye, spinning & knitting ideas; so I thought some of you may be interested is some of them.
This is Corridale roving that I dyed with Easter Egg Dyes by Paas that you get for doing egg coloring with children at Easter. I was lucky to have the help of wonderful spinner on spin-list who were willing to send me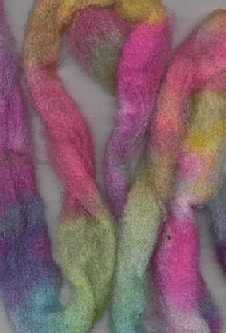 parts of their stash so I could complete a commission I was doing.
I also have a pic of the spun yarn.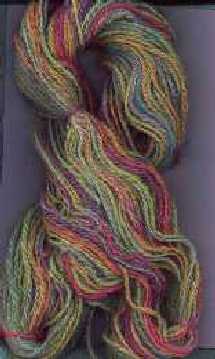 This is the same roving spun & Navajo plyed. It makes wonderful sock yarn.

Koolaide Dyed roving

This is easy to do, & is safe to do at demos with children. I spin it medium fine, then usually Navaho ply it. Great idea colors for kids sweaters, hats & mitts.
Handspun, Handknit
1999-2001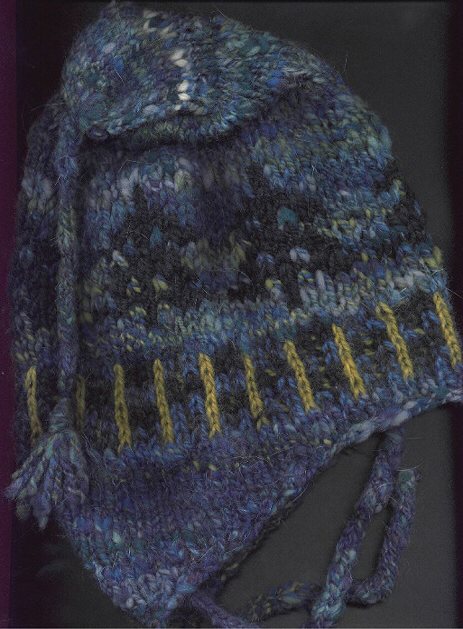 Charmin's Hat
This hat I designed with my son in mind, who is in forestry school. As I was knitting it my daughter kept telling me how much she liked it & how it was going to be far too small for him. (He is 6'8) Well, even though I did a gauge swatch, she was right, so it became hers & I knit him a bigger one.
Josh's Hat
This is a Christmas gift I spun & knit for my daughter's partner, Josh. The interlocking chain is to represent family.
Needle Felting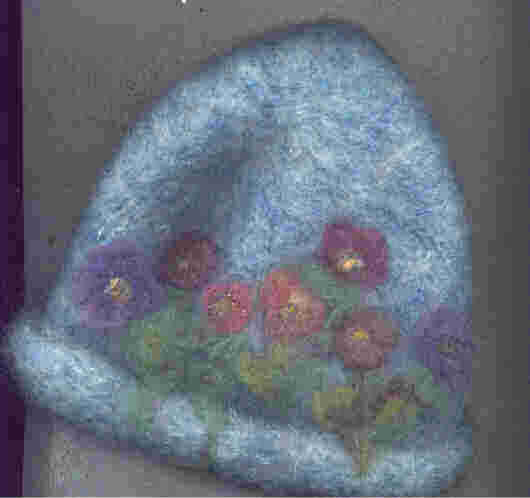 This hat made of Handspun wool/mohair blend. It was first knit oversize, then felted in the washing machine. After it was done I decided it needed something to give it a lift, so I needle felted these little flowers on it.
Other Projects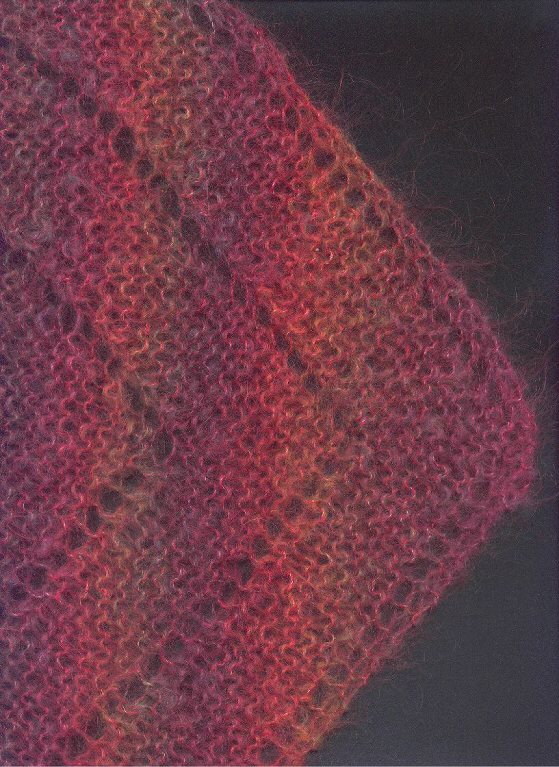 This is part of a shawl I knit for Arron's girlfriend, Jolene, to keep her warm & cozy on snowy PEI winter evenings.